Route planner St. Jakob im Defereggental – Brunnalm
Access St. Jakob im Defereggental – Brunnalm & on-site parking
From the north, access to to the Defereggental Valley is via Mittersill and the Felbertauer Tunnel. From the south, you arrive via Lienz. Surrounded by many three thousand metre peaks, the Defereggental Valley, with its 3 villages of St. Jakob, St. Veit and Hopfgarten, extends from an altitude of 1,110 metres up to 1,500 metres. In winter, it is not possible to continue past the end of the valley. In summer, you can drive over the Staller Sattel (2,055 metres) into Italy. The free of charge car parks are located directly at the gondola lift.
---
Winter Closure
The Staller Sattel is closed in winter.
---
Access via
---
Mobility on-site
Ski buses
Scheduled buses
Ski buses run in the Defereggental Valley from Huben, Hopfgarten, St. Veit, Bruggen, Feistritz, Staller Sattel, Erlsbach, Maria Hilf and St. Jakob to the Brunnalmbahn lift. They are free of charge with a valid visitors' card. In East Tyrol, many ski buses also run from Lienz and Matrei.
---
Access via A12 Inntal Autobahn, Exit Kufstein Sued (South)
124 km Distance - approx. 119 Minutes driving time
Destination
Brunnalmbahn, Außerrotte 33, 9963 St. Jakob in Defereggen, Austria
Ideal entry for day visitors
Parking spaces
usually enough available, tarmac car park
free of charge
Roads
Main street, Mountain road, well-developed, with significant incline
Snow chains sometimes required by snowfall
Show route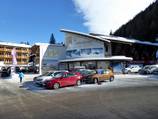 Access via Brenner Autobahn, Exit Brixen/Bressanone-Pustertal
140 km Distance - approx. 123 Minutes driving time
Destination
Brunnalmbahn, Außerrotte 33, 9963 St. Jakob in Defereggen, Austria
Ideal entry for day visitors
Parking spaces
usually enough available, tarmac car park
free of charge
Roads
Main street, Mountain road, well-developed, with significant incline
Snow chains sometimes required by snowfall
Show route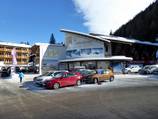 Access via A10 Tauern Autobahn, Exit Intersection Pongau
136 km Distance - approx. 125 Minutes driving time
Destination
Brunnalmbahn, Außerrotte 33, 9963 St. Jakob in Defereggen, Austria
Ideal entry for day visitors
Parking spaces
usually enough available, tarmac car park
free of charge
Roads
Main street, Mountain road, with significant incline
Snow chains sometimes required by snowfall
Show route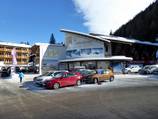 Access via A10 Tauernautobahn, Ausfahrt Lendorf (Knoten Spittal)
103 km Distance - approx. 87 Minutes driving time
Destination
Brunnalmbahn, Außerrotte 33, 9963 St. Jakob in Defereggen, Austria
Ideal entry for day visitors
Parking spaces
usually enough available, tarmac car park
free of charge
Roads
Main street, Mountain road, well-developed, with significant incline
Snow chains sometimes required by snowfall
Show route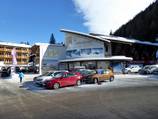 Access to ski resort
Town/village close to ski resort
Traffic Junction
---
All information is supplied without guarantee
The maps are provided by Google with the following information: "These directions are for planning purposes only. You may find that construction projects, traffic, weather, or other events may cause conditions to differ from the map results, and you should plan your route accordingly. You must obey all signs or notices regarding your route."
---
Feedback for the Skiresort.info Team? Please use
this form »
Test Reports

---

---
All test reports